Dubai bank accounts – credit cards regulations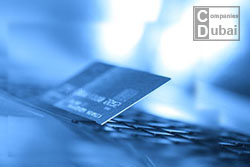 The credit cards are widely spread in Dubai and other Emirates of UAE and credit card payments are widely accepted practically in all places in United Arab Emirates.
The banks in Dubai offer all types of major credit cards whereby, if you do not have the constant income in UAE, in order to receive the credit card you would have to reserve some amount of money on your bank account as the security deposit for the credit card. The amount of such deposit on the account depends on the type of the credit card you apply and the monthly maximum limit on such credit card.
Practically all types of credit card payment systems are present in UAE – Visa, Master Card, American express, etc.
To open corporate or private account with Credit Card in Dubai, UAE please CONTACT US or send ONLINE REQUEST.
See also more details on: