Offshore Company in RAKIA | Helpful Definitions
Details

Category: Offshore Dictionary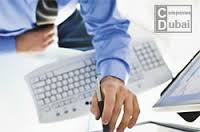 Offshore company in RAKIA, Dubai, UAE (RAK Offshore companies) – these companies are registered in RAK Investment Authority Free Trade Zone – another free trade zone in Ras Al Khaimah. These companies are quite similar to the RAK IBC offshore companies with the main differences in requirements in the persons presence in UAE at the time of company opening as well as slightly different requirements on the certification of the documents for the corporate shareholders.
The main features of RAK offshore company is the fact that they provide the high level of confidentiality and privacy for private investors as well as corporate entities. Such offshore companies can be used for asset protection, real estate holding, trading, provision of different services, etc.
The RAKIA offshore company shall not:
- Have any business with persons resident in the United Arab Emirates ;
- Execute such business as an insurance or re-insurance company, insurance agent or insurance broker;
- Be in the banking business (can have UAE account and abroad;)
- Carry on any other business which may, by regulations made by the Authority, be prohibited by the authority.
Ras Al Khaimah offshore (RAKIA) is the perfect place for incorporation of the offshore companies with the clear legal framework, strategic location and fast and efficient governmental services. RAKIA Offshore companies provide the favourable tax regime. RAK Offshore companies are taxed at 0% rate, 100% foreign ownership is allowed, no foreign exchange control or restrictions on capital repatriation. These offshore companies may also own yachts in the UAE.
The registered agent for UAE offshore company Formation
We provide the services of offshore company formation / opening in UAE - RAKFTZ, RAKIA, JAFZA as well as offshore company administration services and bank accounts openings.
Contact us for free information