Offshore company in Jebel Ali | Helpful Definitions
Details

Category: Offshore Dictionary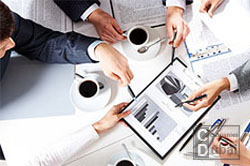 Offshore Jebel Ali companies, Dubai, UAE – these offshore companies are registered in JAFZA (Jebel Ali Free Zone Authority). This type of offshore companies, along with the typical characteristics of offshore companies in UAE, does have the possibility to purchase Commercial as well as residential real estate in Dubai. This is the only type of offshore companies in UAE which can acquire real estate in Dubai.
These companies are taxed at 0% rate – same as other two types of offshore UAE companies. The company registered address can be in JAFZA or at the office of the registered agent. The company shareholders shall visit JAFZA in order to sign the company incporporation documents. Alternatively the Power of Attorney to incorporate such company can be issued to a nominated person whereby such power of attorney shall be signed in the presence of a notary and then legalized by the UAE embassy and the UAE Ministry of Foreign Affairs.
The offshore company in JAFZA shall not:
- Carry on business with person-residents in the United Arab Emirates ;
- Carry on banking business;
- Carry on business as an insurance or re-insurance company, insurance agent or insurance broker;
- Carry on any other business which may, by regulations made by the Authority, be prohibited by the authority.
These offshore companies must keep the accounting records and provide them to auditors. The other two types of offshore companies in UAE – in RAKFTZ and in RAKIA – do not require the audit of the company accounts.
The registered agent for UAE offshore companies Formation
We provide the services of offshore companies formation / opening in UAE - RAKFTZ, RAKIA, JAFZA as well as offshore company administration services and bank account opening.
Contact us for free information Contact us