Dubai bank account, UAE - opening without visa (residency visa)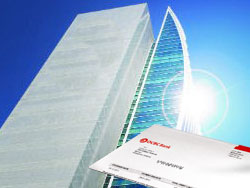 There is a number of forums and web sites which have different into on the issue if it is possible to open bank account in Dubai without UAE residency visa. And such info is often quite contradictive as some web sites say it is possible, some – it is not. Let's clarify this question.
The bank account in Dubai for a physical person without UAE residency visa is possible to open. However such account would have a couple of limitations – no cheque book can be issued and the credit card can be issued only under the condition of the respective security deposit at the bank.
All other options – same as for the regular bank account.
To open bank account in Dubai, UAE please CONTACT US or send ONLINE REQUEST.
See also more details on: