Dubai bank account, UAE - opening without personal visit / presence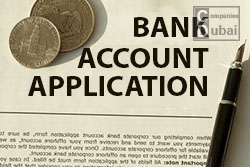 Some of the web sites indicate that it is possible to open a bank account in Dubai without personal visit to the bank. As according to the UAE Central Bank regulations the personal presence at the time of account opening is obligatory.
Opening the bank account in Dubai without such personal visit is the violation of this regulations and may result risks for the customer and for the service provider.
Exceptions are the cases of account opening in the private banking in Dubai whereby the customer may meet with the banker abroad or in the case of customer identification and signature verification in the foreign branch of the UAE bank.
If you need the Dubai company and Dubai and the bank account, but you can not come to Dubai, alternative solution – to open the account for this company outside of UAE – in some banks it is possible without personal visit. See open bank account without personal visit.
See also more details on: