Dubai bank account – online / internet banking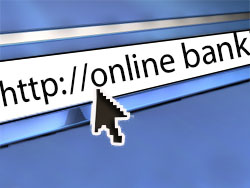 Absolute majority of the banks being present in UAE provide the internet banking facilities for corporate as well as private accounts, The internet banking in most of then is fairly multi-functional and practical in use.
Apart of the regular functions such as checking of the account balances and internet / online money transfers, most of the internet banking systems in Dubai provide the options for the utility bills payments, the telephones top up, putting the money on deposits, ordering cheque books, and other services required when using online / internet banking in Dubai, UAE.
To open corporate or private account with internet / online banking in UAE please CONTACT US or send ONLINE REQUEST.
See also more details on: