Offshore Company in RAKFTZ | Helpful Definitions
Details

Category: Offshore Dictionary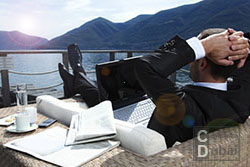 Offshore company in Ras Al Khaimah Free Trade Zone, Dubai, UAE RAKIC (International Company) – offshore company are effectively registered in RAK Free Trade Zone, UAE which is located about 1 hour from Dubai. To open such a company does not need to go to this Emirate as you can register this offshore company in the office of the registered agent in Dubai. In fact such offshore company in RAKFTZ can be registered only over the duly registered agent and the owner can not contact the RAKFTZ to open company directly. The same applies to other two types of offshore companies in UAE. The registered agent acts as your official representative with the company registry within company incorporation, provide you additional services which may be required for your offshore company as well as handle all matters of your offshore company by the offshore RAKFTZ company registry.
The RAK IBC offshore company is registered without the requirement to have the physical office presence in the UAE. In fact the offshore company registered address would be, as according to the respective governmental regulations, the address of the registered agent of the offshore company.
RAK IBC company (International Business Companies) is the offshore company which, same as the other two types of offshore companies, can do only outside business of UAE whereby such company can have the bank account in the Dubai bank or any other emirate of UAE.
The RAK IBC offshore company shall not:
- Do any business with persons resident in the United Arab Emirates ;
- execute such business as an insurance or re-insurance company, insurance agent or insurance broker;
- Be in the banking business (can have UAE accounts and abroad;)
- Carry on any other business which may, by regulations made by the Authority, be prohibited by the authority.
The taxation of such company is 0%. Company can be 100% foreign-owned.
The registered agent for UAE offshore company Formation
We provide the services of offshore companies formation / opening in UAE - RAKFTZ, RAKIA, JAFZA as well as offshore company administration service and bank account openings.
Contact us for free information.