Set up a company / business in Dubai, UAE - how and why.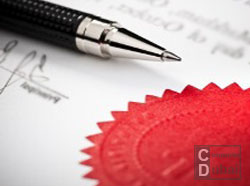 Dubai is one of the best places both to set up a business and live here. Highly-developed infrastructure. Security. Governmental regulations to promote business development. The absence of taxes on most types of activities. All of this - Dubai and other Emirates of the UAE.
Is it difficult to set up / register business in Dubai, UAE?
In terms of procedure itself setting up a business in Dubai is relatively simple. The company registration is fast enough. License can be obtained, if it does not apply to additional regulatory activity, within the usual framework. There are sufficient premises for doing business - offices, warehouses, manufacturing facilities, etc. The costs of energy supply are low. The level of control from the side of Emirates authorities in respect of business activities is very reasonable - sufficient for the state to monitor compliance with the required standards, but not to hinder business.
In order to register / open a company in Dubai, UAE, you definitely need a clear understanding of what you will do. Some of our customers ask us the following questions - "What kind of business is it best to set up in Dubai?" Everyone must have his own answer to this question. There is a number different possible types of business which can be opened in the Emirates - from opening restaurants and other service business to setting up large logistics centers and different production facilities. Whereas every single business area has its own leaders, and one of them could be you.
How to set up a company / business in Dubai, United Arab Emirates?
First of all, for any type of business there must be some concept of what you are going to do. This concept should ideally be evaluated and examined in detail before you register the company. The question of how to set up a business in Dubai, means to register the company itself and resolve other legal issues in the UAE, will be taken over by our company. But the matters of organization and conducting of business itself can be handled by you only.
How much money do I need to set up / register a business in Dubai, UAE?
As in any other country the total costs depend on the type of business and the required expenses. Setting up a business can cost you USD 100.000,-, and for some business significantly larger investments may be required. In this case, one should not initially rely on loans from banks in the UAE, as the banks in the UAE usually do not provide loans to new businesses. And if they do - only in case of sound securities.
What kinds of companies exist to set up a business in Dubai, UAE?
If you only need a company and a bank account, but the business will be conducted outside of the UAE, to register offshore company will be sufficient.
If the business is conducted on the territory of the UAE - depending on its type - a local company inside or outside of Free Trade Zones will be required.
How long will it take to register a company / to set up a business in Dubai, UAE?
The time it takes to solve all organizational matters for the incorporation of a company in the Emirates is from 3-4 working days to 1 month. In case separate approvals and permits are required, the whole procedure might take up to 2-3 months. Then the company is registered. As on the time to start running the business, it all depends on its type. For example, a consulting or trading company can start working almost immediately after set up, whereas, for example, the plant will require quite a long time to be built and launched.
Is it true that in order to register a company / to set up a business in Dubai, UAE you need a local partner?
No, this is not the case. If the company is registered in a Free Trade Zone, the local partner is not required, and the company may be 100% owned by a foreigner. If the activities of the company in the UAE require the registration of a local company, even such companies do not always require a local partner. There is no requirement for a local partner for companies that fall under the category of a professional activity. And in cases where the presence of a local partner is absolutely compulsory, there is a reliable solution on how to ensure the security of the real owner of the business, and the local citizen acts only within the framework of the necessary formal requirements in the UAE.
The benefits of Dubai as a place to set up a company / business
Dubai is a paradise for business. The actively growing economy. A very favourable geographical location. Absence of taxes - corporate, VAT, deductions on wages. In addition to all of this, there is no income tax in the UAE either!
Setting up a business in Dubai, UAE - what difficulties may arise?
The difficulties that our clients often refer to are as follows:
• To understand the difference between many types of companies in the UAE and which one to register.
• Steps, documents and procedure for the company registration. If you are not constantly engaged in it, the execution of all formalities of business set up may be very time-consuming.
• Difficulties while choosing a suitable bank and opening a bank account.
• A large number of issues while applying for resident visas.
How can our company be of use while registering a company / setting up a business in Dubai, UAE?
1. Analysis of the market.
2. Determine the correct and most appropriate type of company.
3. Preparation of all documents for the company registration.
4. The company registration / set up.
5. Legal support on the corporate law regulations in Dubai, UAE.
6. Visas for shareholders and employees.
7. Opening corporate and personal bank accounts in the UAE.
8. Obtaining different permits and licenses.
9. Further business support.