Offshore Company Incorporation Abroad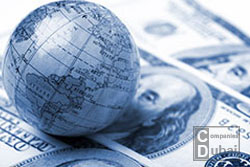 In addition to the offshore companies in the UAE, we also offer incorporation of the offshore companies in the other countries as well. Country / jurisdiction depends on the objectives of each individual customer.
We provide the complete package of incorporation services and administration / maintenance of the offshore companies.
List of jurisdictions / countries where we incorporate offshore or low tax companies
• Belize
• British Virgin Islands
• Cyprus
• Hong Kong
• Panama
• Seychelles
• United Arab Emirates
Within incorporation of the offshore company our services package includes the following
1. Choice of jurisdiction / country of incorporation.
2. Preparing of the standard company documents set.
3. Preparing of the individual additional corporate documents.
4. Legalization of documents.
5. Assistance in opening the bank account abroad.
6. Further administration of the company.
Additional services
• Provision of nominee shareholders and directors.
•Transfer of offshore company in other jurisdictions (Redomiciliation).
• Certificates of tax residency.
• Translation of corporate documents to other languages.
Incorporation of offshore companies abroad provides the tax planning options at relatively low costs of the registration and administration / management of the offshore company. Company incorporation takes just a few days, and if you need offshore company, please contact us, and within 10 - 14 days you will receive the complete set of company documents and the bank account would be opened as well.
The advantages of offshore companies abroad:
• Taxation at 0% rate.
• Assets protection.
• Safeguarding the confidentiality of the company owner.
• Limitation of the liability of the shareholder.
• Low costs of the incorporation and administration.
• Fast incorporation time.
For more information please contact us by phone or by email. Get in touch with us